Buffets were invented years ago by a pregnant restaurant manager who wanted to be able to satisfy all her extraordinary cravings in one fell swoop. Have your own culinary dreams fulfilled with today's MetroDeal, which offers a full international fusion lunch or dinner buffet at Midas Hotel's Midas Café for P999 instead of P2088.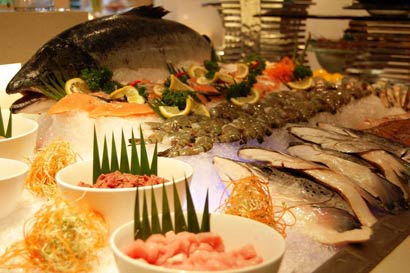 Midas Café at the Midas Hotel is a very well known, spacious, stylish restaurant in the heart of Pasay. With dark flooring, rustic interior, and a scattering of international influence, it's a fusion restaurant, mixing the styles of Asian and international cuisine. Despite its stylish up-market interior, Midas Café is a casual sort of restaurant, running buffets daily, lunch and dinner time, with different dishes every time, regularly making many Asian and international favourites. Midas Café keeps its menu diverse and there is always an abundance of new dishes to try.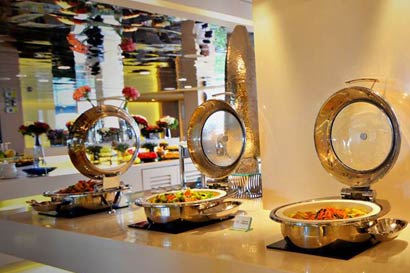 Today's MetroDeal entitles diners at Midas Café to the full buffet experience for P999 instead of P2088. It is an eat-all-you-can dream. For those who love all the cuisines from around the globe alike, this is a great chance to sample the best of international fusion. With their vast array of dishes, from appetisers to warming mains, to sweets, customers are bound to discover something new as well as plenty of classic dishes.