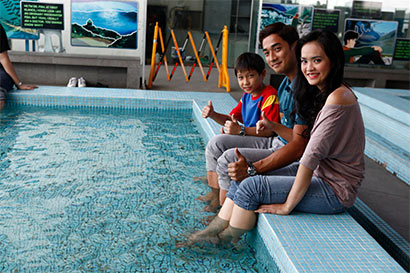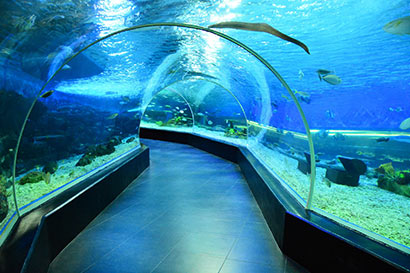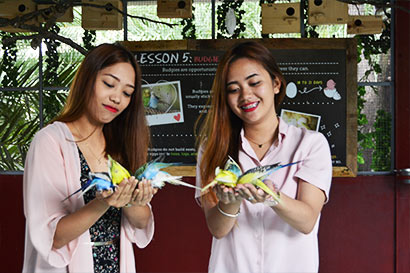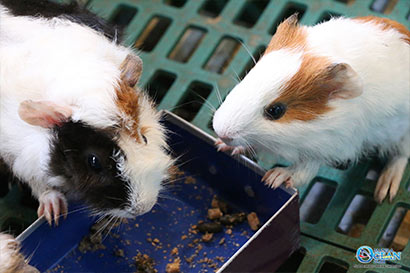 The ocean makes up 2/3 of our planet, which is why it holds so many interesting creatures and biomes within. While it's dangerous to venture into open water just to behold the beauty of marine life, there is always a safer alternative for curious minds to learn more about nature. Resolve to learn new things this year as Manila Ocean Park pushes the fun meter up a notch with the Ultimate Adventure at Manila Ocean Park: 8-in-1 Attractions with Eat-All-You-Can Buffet for P899 instead of P3000.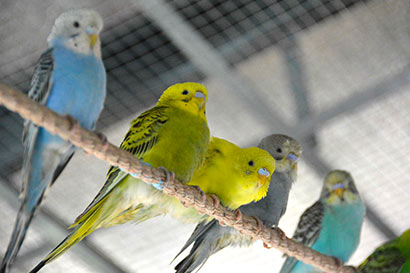 At Trails to Antarctica with its four zones, MOP brings you closer to the driest, coldest, highest, and most desolate place on Earth so you can learn about the distant, frozen wilderness and see Humboldt penguins live. Oceanarium, on the other hand, is a stunning display of marine life in the ocean depths through Asia's largest underwater viewing tunnel where you will be surrounded with over 300 sea creatures from the Philippines and Southeast Asia.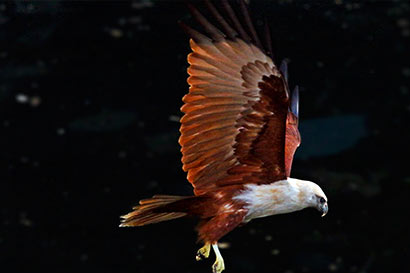 Interact with little creatures like rats, hamsters, rabbits, and chickens. Small as they may seem, they actually make huge contributions to the planet, and you can learn about that at The Barnyard. Except for chickens, be able to meet and feed the friendly, feathery residents of The Birdhouse.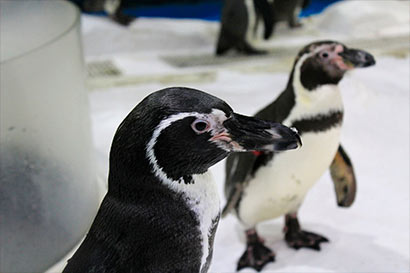 The Birds of Prey Kingdom, one of Manila Ocean Park's newest attractions, features one of the most stunning coastal raptors in the country, the Brahminy Kites (Haliastur indus) which is locally known as Lawin in Tagalog and Banog in Visayas. Have a close encounter with these winged wonders within a unique bird sanctuary as they are perched in a hanging bridge along the coast of Manila Bay.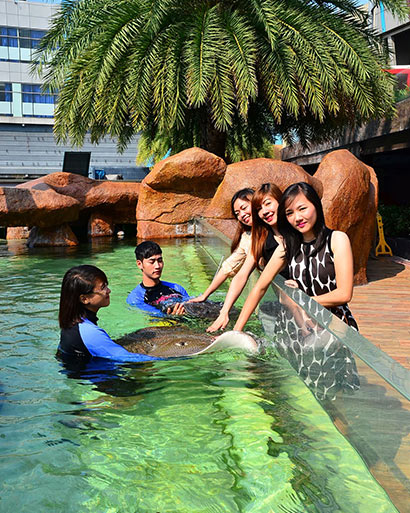 Get really close to sharks and stingrays but from the safe side of an acrylic panel as marine life trainers acquaint you with basic information about these wondrous creatures in the hopes of heightening your awareness for the ocean and its inhabitants. There's no need to get wet - the touch and feel contact will move you to care for the ocean and its inhabitants.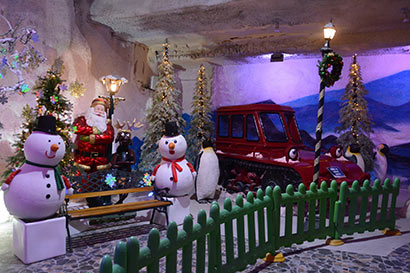 End your adventure fittingly by taking pampering to a whole new level at the Aquatica Fish Spa where doctor fishes feast on your toes, leaving you with rejuvenated skin. Have a sumptuous four-course Filipino and Asian Fusion lunch buffet at Manila Ocean Park's Liquid Pool and Lounge, and enjoy a refreshing view of Liquid indoor pool and outdoor Jacuzzi while dining with your loved ones.
PARK RULES AND GUIDELINES:
SAFETY - Manila Ocean Park provides a variety of shows, exhibits and activities. Please consider the age, height, maturity, strength or other attributes of people when choosing a particular activity.
GUEST CONDUCT - Guests should comply with the Manila Ocean Park Rules and Guidelines. Unruly behavior and profanity will not be tolerated. Violators may be asked to leave the park without refund. For your safety, please do not run inside the attractions, and do not sit or stand on fences and railings.
WEATHER - Guests' safety is our number one concern. As such, during severe weather conditions, occasionally shows may need to be delayed or suspended with No Refund.