With your drink in hand, bask in the beauty laid bare beneath and around you. When you're lucky and are at the top, everything is for your viewing pleasure. Have the time of your life and take things higher when it comes to posh club partying. Experience a night out like no other at Ace Hotel and Suite's Sky High Bar with today's MetroDeal: 1 set of bar chow featuring delectable party dishes and 1 bucket of beer for P999 instead of P1800.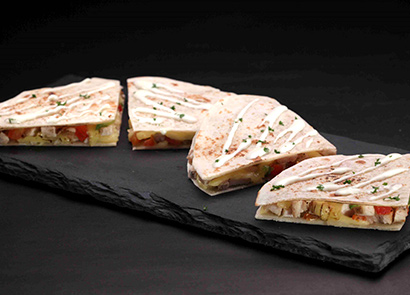 Ascending to Sky High Bar, a strategically located penthouse restaurant-bar in Pasig City, rewards you with an astoundingly picturesque view of the metro's skyline. Take your clubbing sky-high with great food and drinks to boot! Get ready to party VIP-style, with a delectable set cocktail menu that includes classic finger foods like chicken quesadilla and french fries. Joining the easy-going yet tasteful eats are the Asian-fusion satay fishballs and bacon-wrapped yakitori sausage. As a climax, dig in to salt and pepper calamari. Make sure you flush out your inhibitions with an inclusive bucket serving of either clubbing favorite San Miguel Light beers or classic San Miguel Pale Pilsen beers.
At Sky High Bar, choosing what would please your taste buds is a delicious dilemma to have and one that's always bound to end in gastronomic pleasure. As you dine, music of mixed temperaments waft through the air, which then fade into the night sky making way for other beats. Dance, lounge, and chill when you get this awesome MetroDeal.