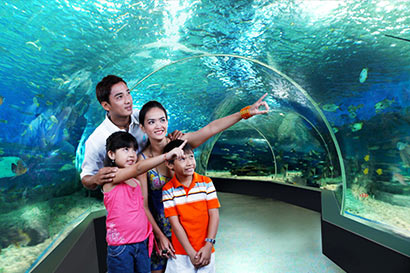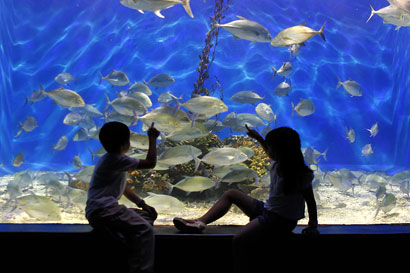 The ocean makes up 2/3 of our planet, which is why it holds so many interesting creatures and biomes within. While it's dangerous to venture into open water just to behold the beauty of marine life, there is always a safer alternative for curious minds to learn more about nature. Resolve to learn new things this year as Manila Ocean Park pushes the fun meter up a notch with today's MetroDeal: Enjoy Manila Ocean Park's 5 Wonderful Attractions for P499 instead of P2500 per person.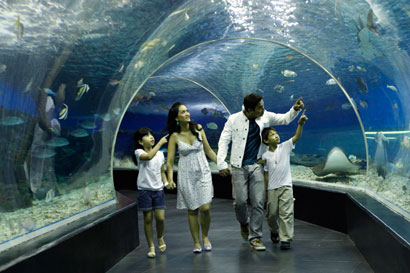 At Oceanarium, a stunning display of marine life in the ocean depths through Asia's largest underwater viewing tunnel, be surrounded by over 300 sea creatures from the Philippines and Southeast Asia. Interact with little creatures like hamsters, rabbits, and chickens. Small as they may seem, they actually make huge contributions to the planet, and you can learn about that at The Barnyard. Except for chickens, be able to meet and feed the friendly, feathery residents of The Birdhouse.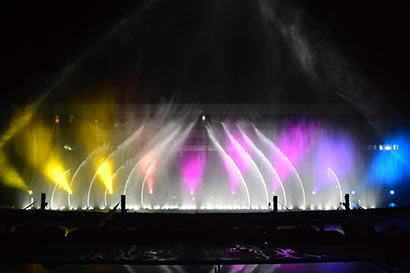 At the Sea Lion Show, meet the adorable sea lions of South America as they bring you valuable information on environmental conservation. A fantastic show for all, this show highlights the animals' special skills and unique characteristics. You might also get a kiss from one of the sea lions along with a souvenir photo. Manila Ocean Park's Symphony Evening Show, on the other hand, is the country's first and grandest musical fountain at par with the world's best. This nightly musical extravaganza showcases a mind-blowing display of fire, music, and laser lights, backed by animated marine characters projected on water screen. This is truly a one-of-a-kind musical experience you can't miss.
PARK RULES AND GUIDELINES:
SAFETY- Manila Ocean Park provides a variety of shows, exhibits, and activities. Please consider the age, height, maturity, strength, or other attributes of people when choosing a particular activity.
GUEST CONDUCT- Guests should comply with Manila Ocean Park's Rules and Guidelines. Unruly behavior and profanity will not be tolerated. Violators may be asked to leave the park without refund. For your safety, please do not run inside the attractions and do not sit or stand on fences and railings.
WEATHER – Guests' safety is our number one concern. As such, occasionally during severe weather conditions, shows may need to be delayed or suspended with No Refund.