The perfect trip is one wherein exquisite sights are in equal measure with luxury, modern amenities, and privacy. Having food you love and out-of-the-norm activities readily at hand that will make for great memories for years to come would also help make the trip even more memorable. You can definitely save up for that ultimate European dream vacation, but while you're at it, sneak away for a day and enjoy the grand life not very far from Metro Manila. Escape to Nasugbu, Batangas with today's MetroDeal: Accommodation in your very own cabin room at Chateau Royale Hotel Resort & Spa good for 2 adults and 2 kids for P2999 instead of P7500.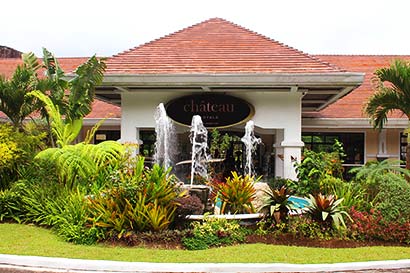 Chateau Royale Nature Hotel Resort is a premier hotel resort with a beautiful space amidst breathtaking sights where you can experience fun and recreation in the midst of nature's beauty and serenity. With a whole lot of resort amenities to please everyone from 2 to 92, take on the slew of exciting activities such as nature-tripping, games, sports and entertainment. There's a playground with slides and swings and everything that can make any child squeal with delight. It's also near the pilgrim-frequented Mountain of Salvation, a sanctuary for those who seek solace for their world-weary soul if only for a few hours.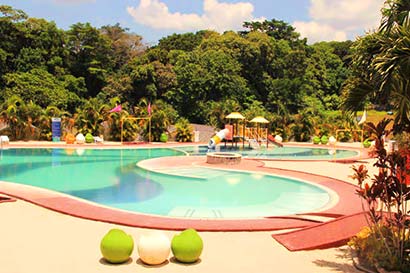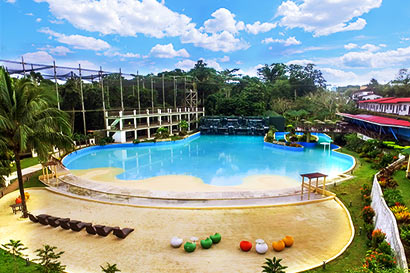 For a respite that doesn't need long hours of travel time, Chateau Royale Hotel Resort and Spa is just a couple of hours away from Metro Manila, so pack an overnight bag for you and your beloved, and just drive off and take a breather. This MetroDeal will allow you exclusive access to a resort spanning 15 hectares of prime real estate and with top-notch accommodations that are ultra-comfortable and well-appointed that are anything but rustic.