Like an annoying ex-partner, hair pops up in the most unwanted places and may block the attention of a possible pillow buddy. Zap your losses once and for all with today's MetroDeal: for P99 instead of P1500 per session be treated with Intense Pulsed Light (IPL) to remove unwanted hair and get underarm whitening treatment at Doc Laurence Skinful & Body Specialist. The treatment is a non-invasive procedure, comfortable and pain-free, and is available to both men and women.
 MetroDeal holders can reduce unwanted bodily foliage using the painless, state-of-the-art IPL laser system. The IPL system is unique and features innovative technology that is designed to tackle areas that other techniques often cannot target; thus, helping unruly upper lip hair or beard to be kept in check with negligible downtime and under the supervision of a medical professional. This MetroDeal enables treatments on areas such as armpits, beard or moustache/upper lip.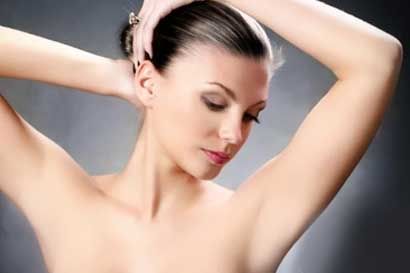 In their clinic, they provide a variety of different beauty treatments ranging from the latest technology innovations to more traditional, tried and tested techniques. The therapists are always on hand to offer expert advice to help clients achieve their aerodynamic goals.