Unless you aspire to front a Simply Red or Tina Turner tribute act or land a part as a mop in a West End play on the subject of household appliances, frizzy hair has no place in life.  Today's MetroDeal offers the very best in rain and weather protection available, short of living inside a hair dryer: for P750, regardless of your hair-length, you get a frizz-nuking Hair Rebonding treatment that will add a fantastic shine to your hair. The fabulous hair rebonding treatment offered by Hair Territory can be applied to all hair types.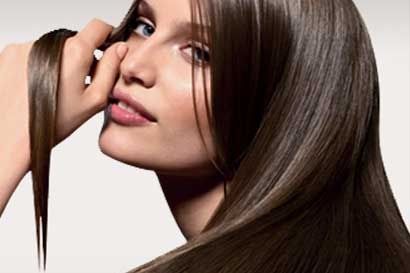 The process of hair-rebonding works by coating each strand in a nutrient-rich layer of protective protein goodness, eliminating frizz and smoothing cuticles. While assessing your hair type and condition, one of Hair Territory's trained stylists will apply a solution to frayed head threads, and after a blow dry, your stylist will iron your locks to seal in the nourishing proteins. Alongside its aesthetic benefits, the treatment can also repair internal damage to your hair and create a strong protective coat to prevent further harm. The treatment leaves tresses as smooth and glossy as strands of pure dolphin, free from frizz, tangles, snarls, and blowholes alike. This non-moppish mop will remain in a state of coronal splendor for up to three months, leaving folks free to plunge into sub-tropical humidity swamps without fear of alligators getting tangled in their mane.
Hair Territory is an ever growing beauty spa in the heart of Parañaque. Their team of experienced experts have been endorsed by many industry professionals and are constantly raising the bar and training to ensure their treatments are of the highest standards. They pride themselves on being the first to introduce the latest up and coming procedures and with today's MetroDeal you can enjoy their professionalism and expertise for 75% less.